October 11, 2013 9:32 am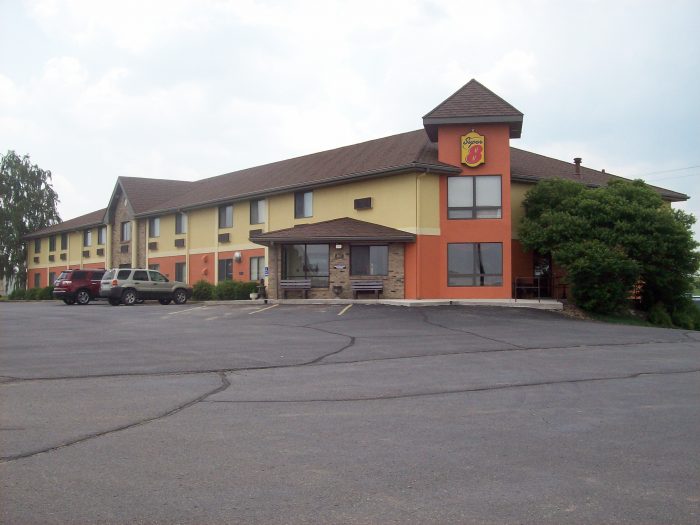 Leisure Real Estate Advisors, LLC announces it has been retained as the exclusive marketing agent for the 49 key Super 8 located in Toledo, IA.
"Super 8 is an excellent flag for mid-market investors," says Dave Jones, Senior Investment Advisor with Leisure Real Estate Advisors. "The Super 8 in Toledo represents a solid opportunity to purchase a well established property with a solid NOI in central Iowa. The hotel is located directly on Iowa Highway 30, which is a heavily traveled state highway."
The hotel features a total of 49 rooms, including whirlpool suites and an oversized guestroom with a full kitchen. All of the rooms have a mini-fridge and microwave, as well as NEW digital PTAC units and beds. The breakfast area was also remodeled in 2012.
Toledo, IA is somewhat of a well kept secret. It features a strong business climate with a number of companies, including Meskwaki Casino, Pioneer Hi-Bred Agriculture, Tama Paperboard and 3 assisted healthcare facilities. Toledo is the county seat of Tama County, providing steady government business. There also is a state juvenile home in the area.
This property would be ideal for an owner/operator, offering strong cash flow, ease of operation and a quality of life community.
Leisure Real Estate Advisors, LLC is based in metro Kansas City, with branch offices in Lincoln, NE and Jefferson City, MO, and has a specialty concentration in the marketing and sales of hotels. Over its 15 year existence, the company has become one of the premier brokerage firms in the country and boasts collective closing volume of over 1 billion dollars.
For more information on this investment opportunity or to discuss the investment market in general, please direct your questions to:
Dave Jones
Senior Investment Advisor
Leisure Real Estate Advisors
Email
913-499-4725