October 19, 2013 10:00 am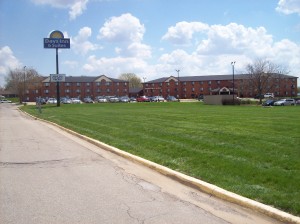 Leisure Real Estate Advisors, LLC announces it has been retained as the exclusive marketing agent for the 128 key Days Inn & Suites located at the Des Moines, IA Airport.
"This Days Inn & Suites, located at the Des Moines Airport, carries all of the attributes of a quality hospitality investment," says Dave Jones, Senior Investment Advisor for Leisure Real Estate Advisors. "That is, a strong and growing market, superior cash flow and increasing revenue. The property also is under performing its compset."
The hotel, formerly a part of an independent Iowa chain, became a Days Inn & Suites in December 2010 and was totally renovated in 2011. The owners have invested over $1M in capital improvements. The hotel features 32" LCD TV's, microwaves and mini fridges in all guestrooms, an indoor pool, fitness room and meeting room.
Des Moines, the capital of Iowa, is a growing city with many demand generators. Southridge Mall, Blank Park Zoo, the State Capital & Civic Center are call close by. Also, annual events such as the Iowa State Fair, World Pork Expo & Iowa State Wrestling Championships draw a huge amount of traffic to the area.
View the Full Executive Summary
Leisure Real Estate Advisors, LLC is based in metro Kansas City, with branch offices in Lincoln, NE and Jefferson City, MO, and has a specialty concentration in the marketing and sales of hotels. Over its 15 year existence, the company has become one of the premier brokerage firms in the country and boasts collective closing volume of over 1 billion dollars.
For more information on this investment opportunity or to discuss the investment market in general, please direct your questions to:
Dave Jones
Senior Investment Advisor
Leisure Real Estate Advisors
913-499-4725