September 9, 2013 8:16 am
Leisure Real Estate Advisors, LLC, is pleased to announce its appointment as exclusive marketing agent for three west-central Kansas hotels, the 71 unit Best Western Butterfield Inn, the 91 key America's Best Value Inn – Vagabond, both in Hays, KS and the 58 unit Days Inn & Suites in Ellis, KS. All of the hotels are owned by the same family partnership group who has been operating in the area for over 40 years. While these hotels could be purchased together, they will be marketed individually.
"We are very pleased to have received this assignment," says Brent A. Jaynes, co-founder of Leisure Real Estate Advisors. "We consider it a privilege to represent the members of this local family on these assets. They have built a reputation of leadership, quality and service in the hospitality business over many decades."
Best Western Butterfield Inn – Hays, Kansas
The Best Western was completed in 2008 and features an upscale "sense of arrival" not seen in many Best Western hotels. A quick look at the exterior photos supports this assertion, in that the attractive finishes and architectural materials elevate this hotel to a market equal to an Express or Hampton. Furthermor the interior finishes portray the same impression as the exterior. The Hays market continues to be strong and this hotel has responded with a very nice top line revenue, even in the face of newer head to head competitors such as Hampton & Holiday Inn Express. Comfort Suites and Fairfield Inn are already in the market, which means that all of the major well known competitive brands are already in place.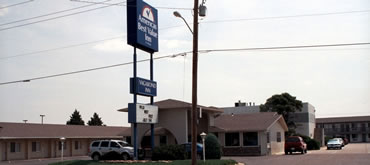 America's Best Value Inn
This ABVI offers a great location near the intersection of 27th & Vine, the busiest retail intersection in Hays. Although this hotel is south of I-70, it does offer a high traffic location.  This multi-building property was a former BW and has been well maintained.  Hays is known for its vibrant & regional business climate, including demand generators such as Fort Hays State University. The city also includes other major employers including Hays Regional Medical Center (220 beds) and those in agribusiness, manufacturing, and energy exploration and production. This hotel offers a number of distinct opportunities and alternatives, including subdivision into a hotel/rental operation, reflag, or a combination.  It is best suited for a owner-operator or a family operation. Also offered is an adjacent restaurant building that can be purchased with the hotel or separately. Hays is located in the highest oil production county in Kansas.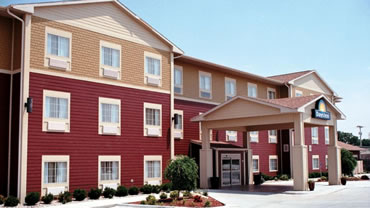 Days Inn & Suites – Ellis, Kansas
This extremely attractive Days Inn & Suites offers a great location and visibility right off Interstate 70. It is a newer property, built in 2010 and includes 59 modern guest rooms . This is not a typical Days Inn, it offers finishes and features above and beyond those found in most Days Inns. It has achieved a 5 sunburst rating from Wyndham and 4.5 (out of 5) on TripAdisvor. The hotel further benefits from a real estate tax abatement (7 years remaining) granted by the state and by the City of Ellis. The tax abatement is transferable to a new owner with City approval. Ellis, is only 11 miles west of Hays, which is the largest City in northwest Kansas, with an approximate population of 20,000. Ellis County is the largest oil producing county in Kansas, which is the 8th largest oil and gas production state in the country.
For additional information and photographs on this offering, you may access the executive summary by utilizing the following link:  Days Inn Executive Summary 
"Although different in their design, brand and clientele, all three of these properties offer a multitude of opportunities for new owners, all in a growing area with a vibrant economy and low unemployment", comments Jacob Quinn, Hospitality Investment Advisor, based out of the Kansas City office
Leisure Real Estate Advisors, LLC is based in metro Kansas City, with branch offices in Lincoln, NE and Jefferson City, MO, and has a specialty concentration in the marketing and sale of hotels. Over its 15 year existence, the company has become one of the premier hotel brokerage firms in the country and boasts collective closing volume of over 1 billion dollars.
For more information on these investment opportunities or to discuss the investment market in general, please direct your questions to:
Brent A. Jaynes
Managing Partner
Leisure Real Estate Advisors
Email
913-894-5252
Jacob Quinn
Hospitality Investment Advisor
Leisure Real Estate Advisors
Email
913-220-2667