May 19, 2022 3:54 pm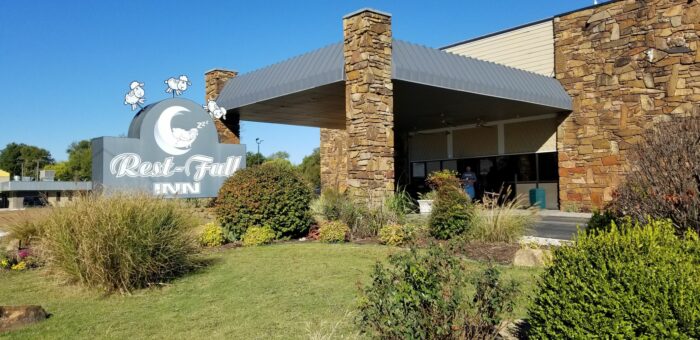 Those Leisure guys are at it again!!
LEISURE REAL ESTATE ADVISORS, LLC ANNOUNCES THE SALE OF THE RESTFUL INN AND DINER IN COFFEYVILLE, KS!
Leisure Real Estate Advisors, LLC, is pleased to announce the sale of the Restful Inn & Diner, Coffeyville, KS.  Leisure Real Estate Advisors, LLC based in metro Kansas City, represented the locally based owners, Kimco Management, LLC.  The buyer was LE Projects, LLC, based in Texas.  The listing price was $2,500,000.  "This offering was one of our more active listings because of the contract revenue and the cash flow", comments Brent Jaynes, Managing Partner with Leisure Real Estate Advisors.  Mr. Jaynes, was the exclusive broker representing the Seller.   The Buyer was represented by the Hinkel Law firm in Wichita.
The hotel was recently renovated, however, LE Projects anticipates additional renovation, including the placement of a new franchise on the hotel.  The area features a strong business climate with multiple demand generators including several international companies, a Junior College, a major railroad hub, and a large refinery.
Property Description:
# of Keys:              63
Listing Price:         $2,500,000
Price per key:        $38,095
Interior Corridor:  Yes
Included a 1500 sq. ft. diner
The link to the executive summary:  https://www.leisurerealestate.com/property/restfull-inn-coffeyville-ks/